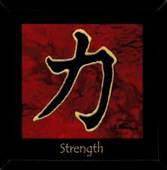 Personality Type and Life Purpose Discovery Session

"Be a first rate version of yourself, not a second rate version of someone else."

Judy Garland

The great psychologist Carl Jung discovered the structure of one's personality to consist of four powers, or what Phillip calls 'the four seeds of greatness.'  Jung says that each person is born with only one of these four powers activated.  Your pre-existing 'seed of greatness' often determines your best way to work, make decisions, enjoy life and fulfill your life purpose.  Like a 'shoulder tap of Fate' this specific and inherent strength inclines you toward compatible vocations, avocations and life experiences.

Research by neuro-psychologist Dr. Katherine Benziger indicates that a person will do tasks up to 100 times more efficiently and naturally by using their primary power.  And, she believes that stress, neurosis and mental breakdown can follow from trying to do your work according to the personality style or powers of another person (boss, parent, spouse or otherwise).

This 90 minute session will examine your personality type [the Myers-Briggs (MBTI) personality assessment test can be taken before or during the session] and focus on its primary and secondary strengths.  Phillip will explore with you how a person with your inherent strength pattern can find more satisfaction and success in your vocation, relationships and destiny by understanding your natural personality powers and how to apply them. 

Phillip will also share with you a power symbol representing your type which will help you to remember and enhance your personality strengths through meditation, contemplation and action.

Phillip Jones, MA, LMHC is an award-winning author, licensed psychotherapist, spiritual counselor and rites of passage facilitator living on the Big Island of Hawaii.   He has worked with the ideas of Jung for over twenty years, achieving innovative and acclaimed work in the field of personality type applications for individual and organizational development.  Phillip's newest book (to be published in 2012) is called 'The Four Seeds of Greatness' and expands on Jung's psychological typology through the medium of the indigenous medicine wheel and mandalas