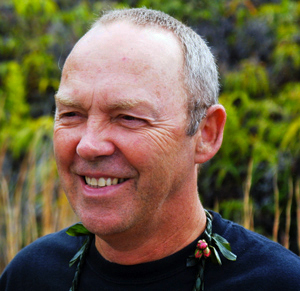 J. Phillip Jones, MA, LMHC, is holistic psychotherapist, a seasoned spiritual counselor, and rites of passage facilitator. Phillip is an award winning author, whose book 'Light On Death' has been published and distributed internationally since 2007. Phillip's undergraduate studies in science and engineering led him to the fields of psychology, philosophy and religion to find complementary answers to life's pressing questions.

Leaving a high-paying job in systems engineering at a nuclear submarine base, Phillip opted for seventeen years of spiritual study and discipline as a Hindu monk.  After experiences in India which helped him to grasp the deep wisdom of the ancient Vedic culture, he spent six years studying with teachers of many religious traditions. In the early 90's he organized over a dozen North American Interfaith Conferences to make the universal wisdom teachings of these traditions available to the public.

Phillip began an intensive study of Carl Jung's teachings in 1993, and later incorporated Jung's personality insights with principles of indigenous Medicine Wheels. This developed into the Life Wheels Model which helps a person to find their 'life purpose' vocation and how it fits into the larger circles of family, community, business, etc. Phillip is nearing completion of a new book entitled 'The Four Seeds of Greatness' which incorporates essential teachings of the Life Wheel Model. 

Since 1995, Phillip has worked with young people going through adolescent rites (as a Family Therapist), middle aged people going through vision quests (as a retreat leader), and terminally ill people going through the Last Rite of Passage as a hospice spiritual counselor.

Phillip's work with people of all ages in successfully navigating rites of passages has led him to develop a Four Stages of Life Model which can help a person balance the physical, social,  psychological and spiritual tasks relevant to each stage.  Then the transition points between the life stages can become points for quantum growth versus points of psychic breakdown.  Honoring the individuality and the interconnectedness of each person honors the ancient wisdom of spiritual traditions as well as the particle/wave metaphor of modern quantum physics.

Currently, Phillip is also on the team of 'RAMA, Ambassador for the Endangered Ones,' a leading edge international touring exhibition bringing together art and ecology to create global awareness of endangered species, and action to preserve biodiversity, the variety of life on Earth. His Endangered Species Animal Wheel helps one to connect with the kindred spirit of an endangered animal. This Animal Wheel will be the centerpiece of Exhibit's Circle of Life Action Room.

Phillip serves as the senior spiritual counselor for Hospice of Hilo. He and his wife Rev. Ana Jones are co-owners of Questing Spirit, LLC which operates The Studio ~ Center for Holistic Arts in Honokaa, Hawaii and Questing Spirit Retreats.  He is a leader of retreats large and small to sacred sites around the world.  Phillip and Ana's next retreat will be a Sacred Tour of France in June of 2012.